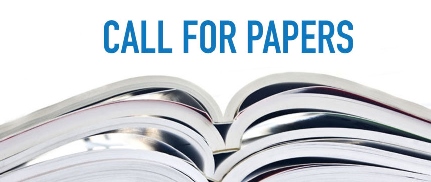 CALL FOR PAPERS
ENGLISH FOR SPECIFIC PURPOSES (ESP) AND ENGLISH FOR ACADEMIC PURPOSES (EAP): EFFECTIVE MULTIMODAL TEACHING STRATEGIES ACROSS THE CURRICULUM
Dear colleagues,
Please see below for a call for proposals for a Special Issue of the Journal of English for Specific and Academic Purposes:
"English for Specific and English Academic Purposes: Effective Multimodal Teaching Strategies Across the Curriculum"
Guest editor: Prof. Dr. Nataša Bakić-Mirić, Associate Professor at The University of Priština's Faculty of Philosophy, Department of English language and literature in Kosovska Mitrovica.
Prof. Dr. Bakić-Mirić's research focuses on intercultural communication, English for Specific Purposes and multiple intelligences theory. She is the author of five books and over 100 journal articles. She has co-edited five volumes with Cambridge Scholars Publishing where she also serves as Editorial Advisor for Language and Linguistics. She is a national reviewer at the National Accreditation Commission and Quality Assurance of Higher Education of the Republic of Serbia. She has lived and worked in the US, Japan, Germany, Greece, Kazakhstan, Italy and North Macedonia.
This special issue will focus on tracing the interactions between practice, scholarship and research across the ESP and EAP curricula, effective and engaging teaching strategies in ESP and EAP, contemporary approaches to teaching ESP and EAP around the globe, teaching strategies reinforcing the key role of theory in ESP and EAP practice and pointing the way to future directions. Our intention is to increase critical discourse surrounding teaching strategies and we encourage submissions from the global teaching and research community.
This special issue especially welcomes contributions that address the following:
- Multimodal pedagogical teaching strategies
- The importance of ESP/ESP in higher education
- The special relationship between ESP and EAP
- The key role of theory in ESP/EAP practice
- Showcase how practitioner research can enhance ESP/EAP practice
- Theoretical influences on ESP and EAP practice
- The position and role of ESP/EAP (practice and practitioners) in the academia
- Quality assurance and quality enhancement in ESP/EAP
- Materials/syllabuses/assessment in ESP/EAP
Proposal format
There are two options for submissions:
Full-length research articles (up to 8,000 words)
Shorter research practice papers (up to 4,000 words with a brief literature review).
When submitting, please specify which type of paper you would like to contribute.
If you would like to contribute to the Special Issue as a Reviewer, please let us know. We are looking for a range of reviewers, both those with strong research backgrounds and practicing ESP/EAP professionals.
If you have any queries, please send an email to the Guest Editor at: natasa.bakic.miric@pr.ac.rs or natasabakicmiric@yahoo.com
Submit your paper
For more information on how to submit your paper, please follow this link:
http://espeap.junis.ni.ac.rs/index.php/espeap/pages/view/instructions
Author instructions
For more information on formatting features, please follow this link:
http://espeap.junis.ni.ac.rs/index.php/espeap/information/authors
Timeline
Deadline for proposals: 1 August 2021
Notification of Acceptance: 1 September 2021 – one month after deadline
Completed manuscripts to be submitted, reviewed and if necessary revised until 1 November 2021 with a view to publication in the December issue of 2021